Let's be honest — water leakage behind your wall can be a big headache for homeowners. The plumbing problem becomes even more problematic if it occurs throughout the house.
The worst part is that you won't be able to know the full extent of the issue unless you find the source of the water leak.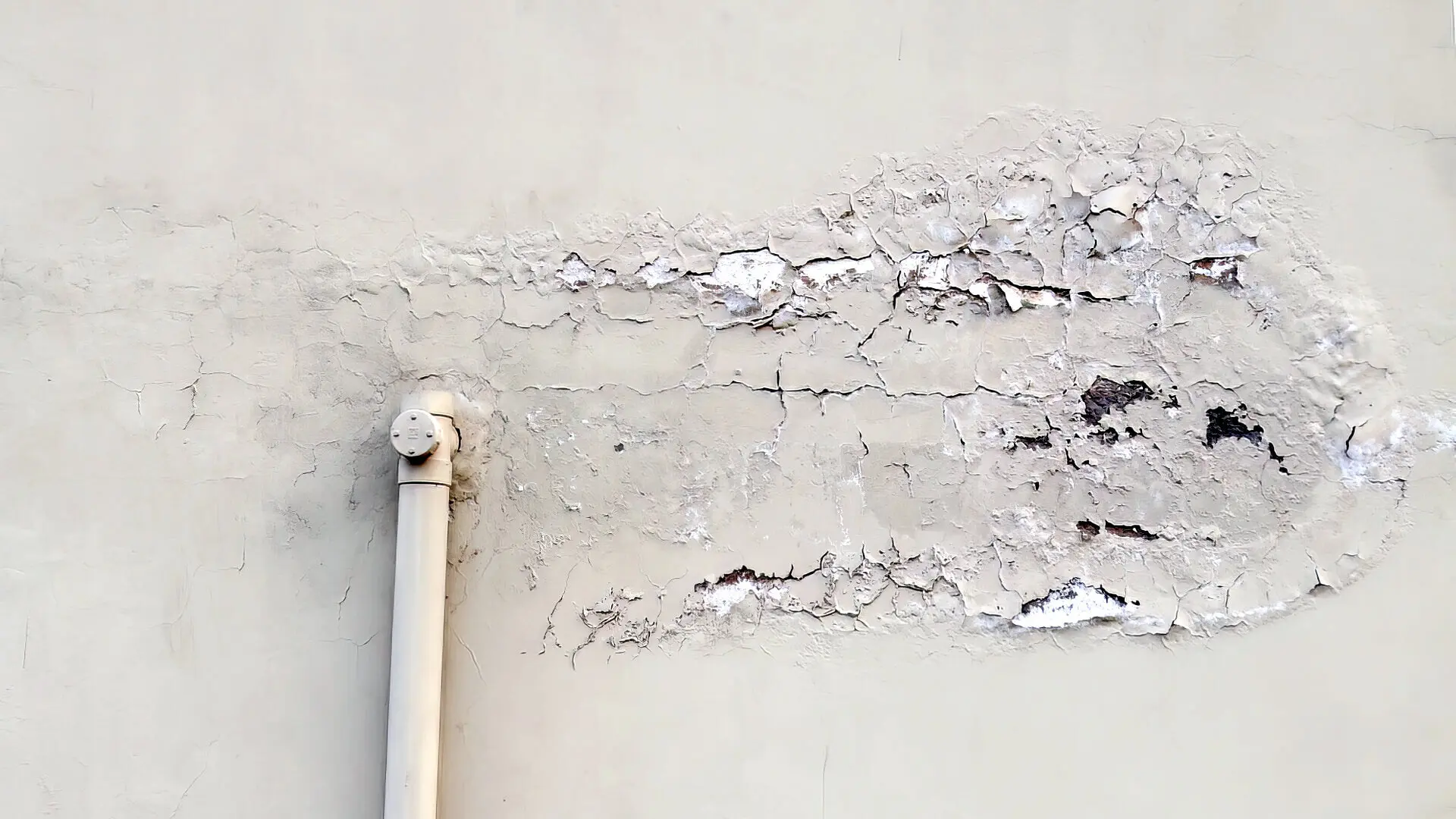 Thankfully, if you follow a systematic process, you can easily find the source and undertake the necessary steps for repairs. That is what this guide is all about, for it describes the process of identifying and fixing leaky walls.
So, if you are facing a similar issue with a plumbing leak at home, keep reading!
What Are The Signs Of A Water Leaking Behind My Wall?
When there is a leakage, you can readily identify it by the streaks of water that appear all over your wall. However, this sign only appears during the late stages of this water leaking problem, at which point it becomes much more difficult to resolve.
On that note, a wall water leak is accompanied by several early warning signs that can give you a headstart in tackling the problem. So, if you suspect a water leak in the wall, you should watch for the symptoms described below.
1. The Drywall Is Wet Or Discoloured
One of the earliest signs of a wall leak is discoloured drywall. This discolouration is caused by moisture that seeps into the walls from the source of the leakage. That is the reason why these walls feel damp when touched.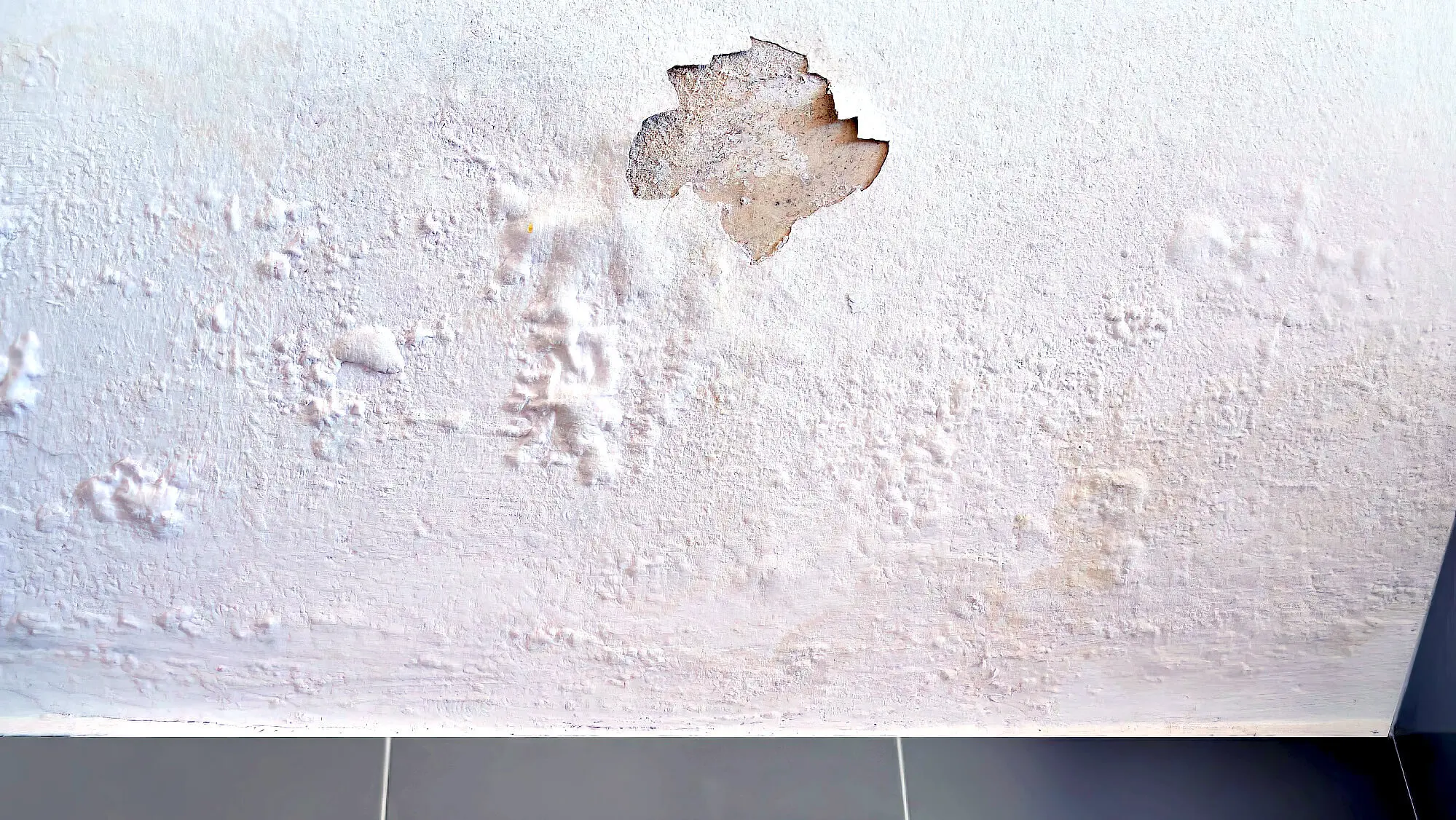 2. The Trim Of The Wall Is Water-Stained
Water-stained wall trim is another sign that indicates a leak. The reason for these stains is the same as the previous one — moisture. However, trims can retain moisture for longer than the wall surface, which eventually causes these stains to get darker.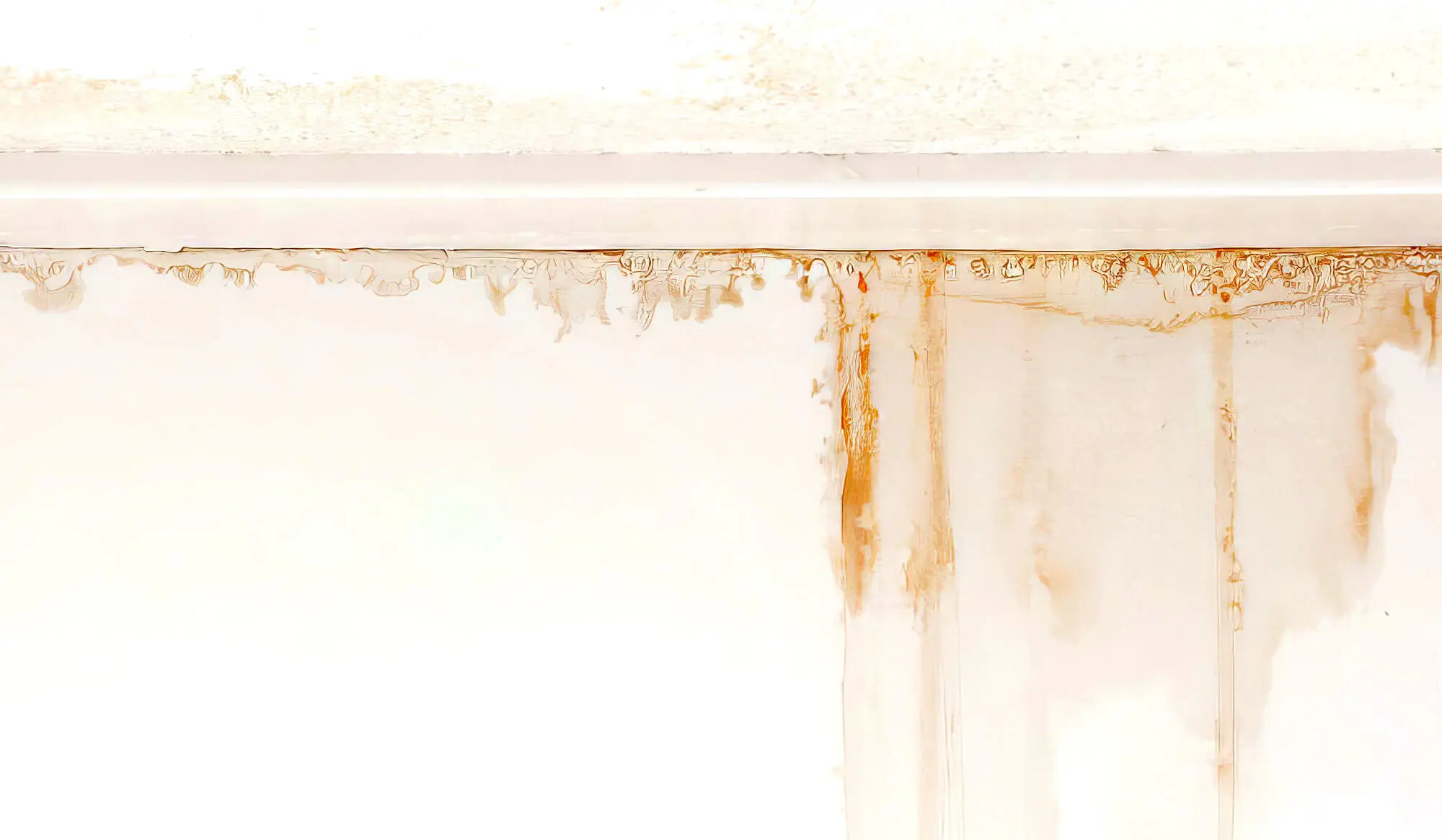 3. Damp Furniture And Masonry
In case of any wall leaks, the furniture or masonry kept close to the walls becomes damp and unusable. Their proximity to the wet walls causes moisture to seep onto them easily. And if you do not remove these objects from the wall, they will become permanently damaged by moisture.
4. Growth Of Mould And Mildew
A damp wall often encourages the growth of moulds and mildew. This, in turn, poses a serious health risk to the inhabitants. On top of that, it causes further discolouration of the walls if the problem is not resolved quickly.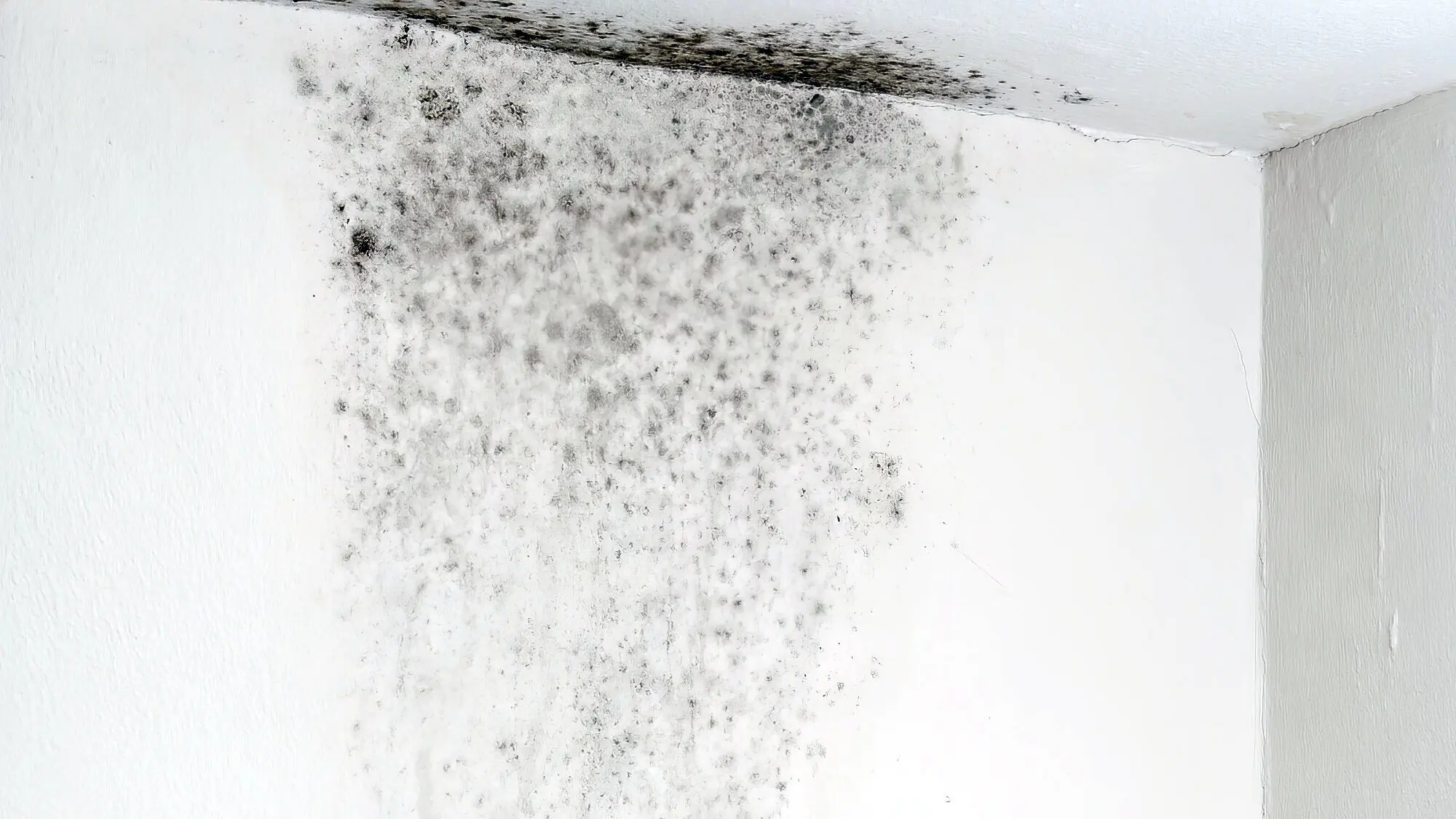 5. Emergence Of A Musty Smell
The growth of microorganisms on wet spots often leads to the emergence of musty odours. If left unchecked, the odours will intensify as more of these organisms grow on the wet walls.
6. Puddles On The Floor Near The Walls
Once the problem starts to get severe, the signs will become more apparent. In this case, you will notice wet flooring and puddles on the ground as the water drips down through the walls.
What Causes Water Leaks On The Wall?
There are several reasons behind water leakage in the wall, as we have discussed below.
1. Broken Or Leaking Pipe
Most plumbing pipelines in modern buildings are placed inside the walls. This helps to save space and improve the efficiency of the interior plumbing system. However, these pipes are still vulnerable to structural damage and wear, despite being inside the wall. And once they do become damaged, the water from these pipes starts to leak through to the outside.
A leaky pipe can result from improper installation or defective plumbing components. If that's the case, you will also notice leaks across different indoor plumbing fixtures. The damage caused by a burst pipe can devastate your plumbing system and should be treated as a serious plumbing emergency.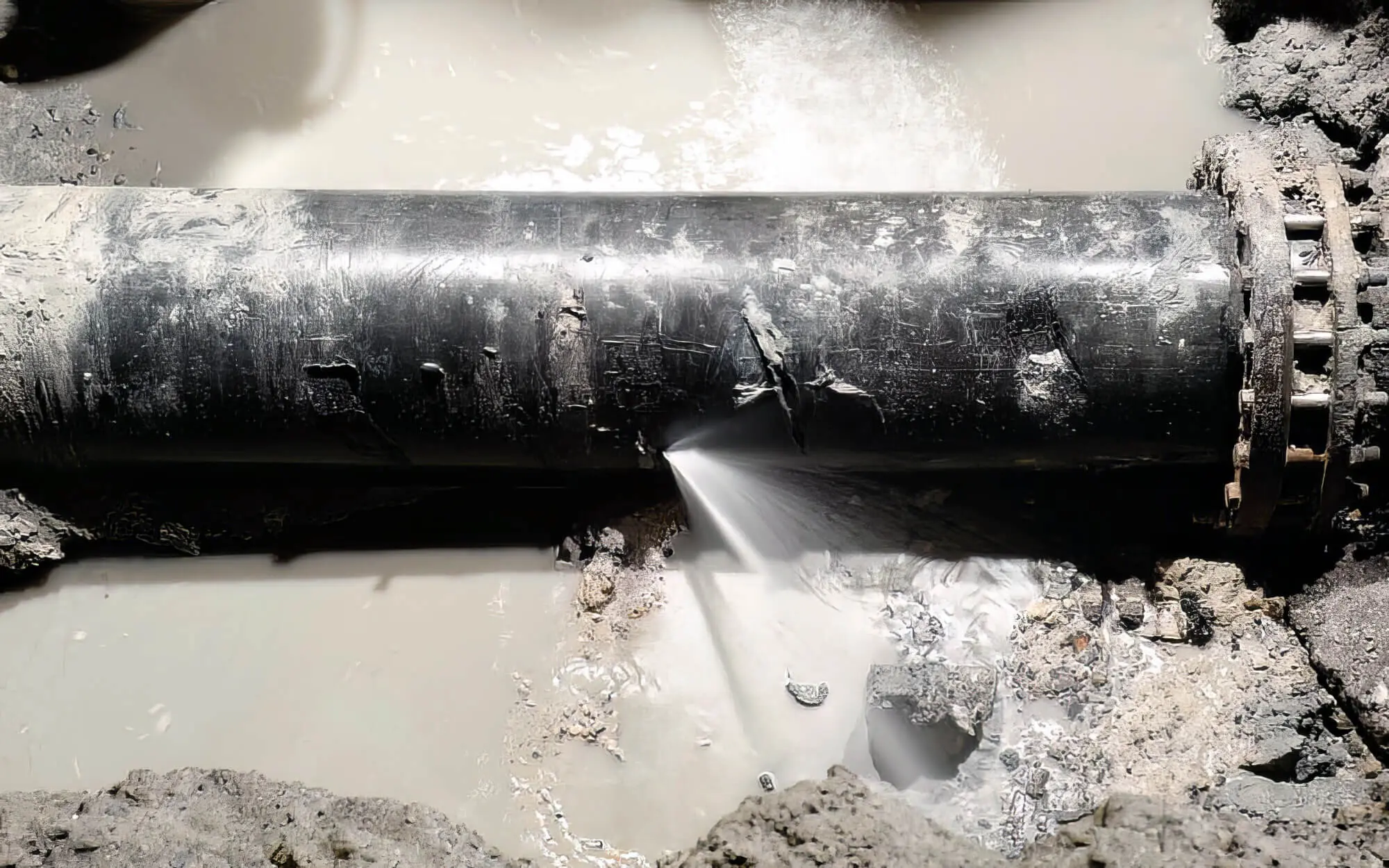 2. Damaged Exterior Plumbing
If there is no water leak inside the house, the problem is likely caused due to exterior plumbing issues. More specifically, the leak may result from clogged gutters or outside drains, broken sprinkler pipes, leaking outdoor faucets and downspouts, damaged exterior caulking, and so on.
3. Abnormal Water Pressure
High water pressure can wear out the plumbing components easily. And once that happens, the water will start to leak through the walls of your house. A common indication of this is water hammer (or noisy pipes).
4. Extreme Weather Events
A wall leak may not always be caused due to a plumbing leak. It can sometimes result from extreme weather conditions like heavy rains or storms. When these events occur, you will usually notice other side effects besides water damage on your walls. These include peeling paint, water overflowing through window weep holes, and other similar issues.
How To Fix Water Leaks In Wall?
Once you detect water leaks, the first step is to find out what caused the leak. After you have determined that, you can get to fixing it. The methods you can use to resolve this problem without hiring a professional contractor are discussed below.
1. Apply Proper Caulking
If the problem is caused due to old caulking, you can resolve it by applying a new coat of caulk. First, scrape off the old caulk and apply the new layer using a caulk gun. You can easily find these items in any home improvement store.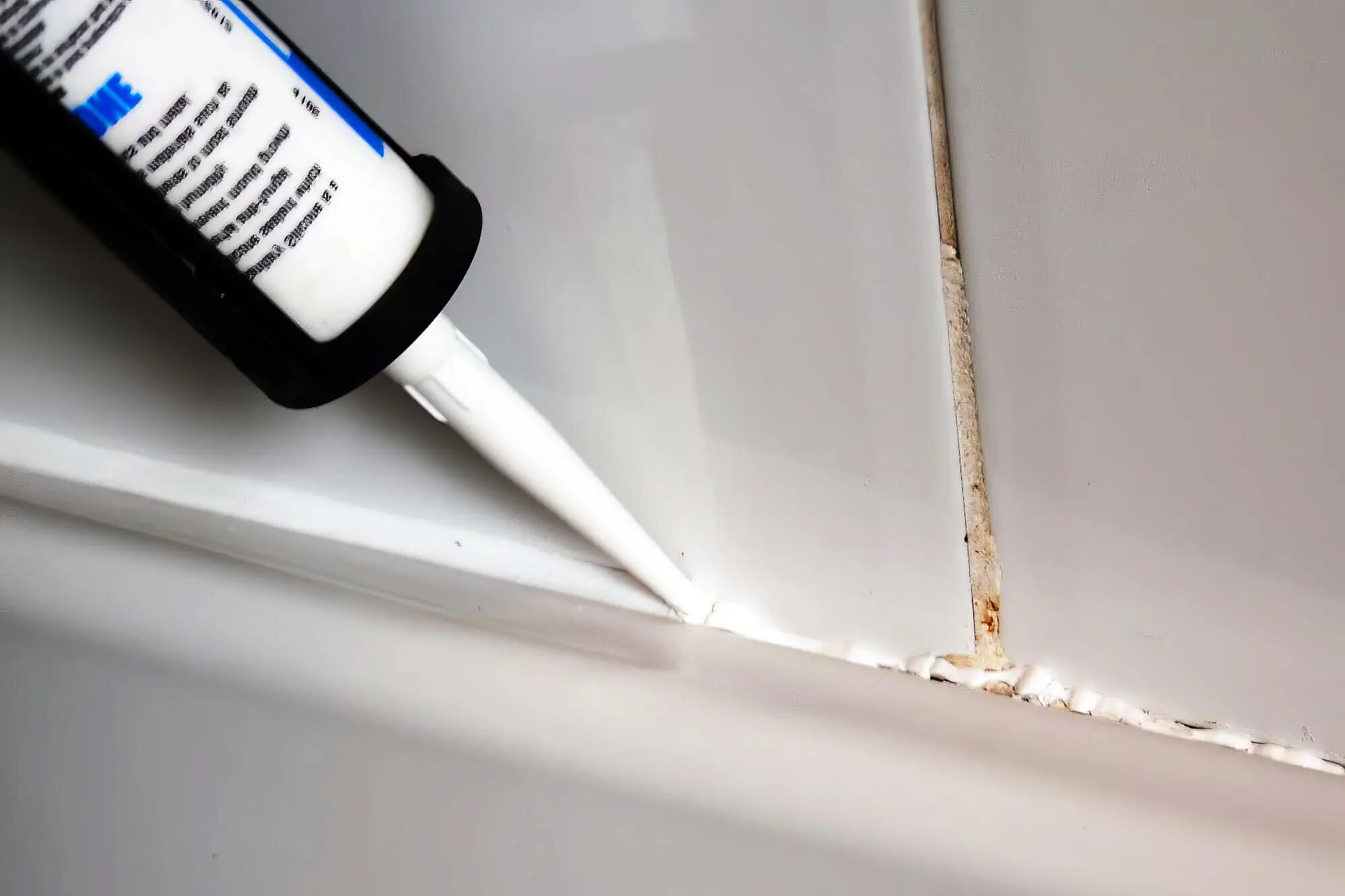 2. Replace Any Damaged Parts With New Ones
You should immediately replace any damaged outdoor plumbing components with new ones. That will prevent any water from leaking through your walls.
3. Adjust Your Water Sprinkler Systems
If the wall leaks are caused due to issues with your water sprinkler system, you can resolve them by properly re-adjusting them. Make sure to align the valves correctly and use the correct water pressure for the sprinkler head.
4. Clear Out Any Clogs In Your Pipelines
You must clear out the debris if you have clogged gutters or pipelines. That will relieve the pressure from these plumbing fixtures, eventually removing the wall leak.
For this purpose, you can use different tools and methods. The simplest one is to flush your pipes and gutters with vinegar and baking soda, which will dissolve any residues and debris clogging the pipes.
You can also use a drain snake to dislodge any solid object stuck in your pipelines. Alternatively, you can use pressurised water jets to eliminate stubborn clogs.
5. Call In The Experts
Don't hesitate to call a professional plumber if you can't fix the problem yourself. If, for example, the pipes behind the walls are damaged, repairing them would take extensive effort. So, you should let the professionals handle it since they are better equipped to resolve it without any mistakes.
Make Sure You Repair Leaks In Your Wall To Avoid Further Damage
You can avoid this problem by undertaking periodic maintenance of your plumbing systems. You should clean the gutters and downspouts regularly, check your faucets for plumbing leaks, and periodically adjust your water sprinklers.
That way, you can identify problems before they arise, keeping your walls dry and leak-free. But if the damage has already been caused, you can call us at Big Blue Plumbing Buderim, and we will handle it.
We use all the latest tech, such as an infrared camera and pressure gauge, to determine the exact location and nature of the problem. Our highly trained plumbers will fix the leakage problem using high-quality tools and equipment.
Don't be worried about water damage and a huge monthly water bill. If you've noticed a wet spot on your wall, get in touch with us today!