Water leaking from your faucet is often accompanied by a "plink" sound that makes it difficult for homeowners to sleep.
But is the dripping sound the only reason to fix a leaking tap? Certainly not!
Leaking taps can stress your home's plumbing unnecessarily and cause hefty structural damage. Besides, your water bills will jack up and lead to the growth of mould and mildew, which are detrimental to human health.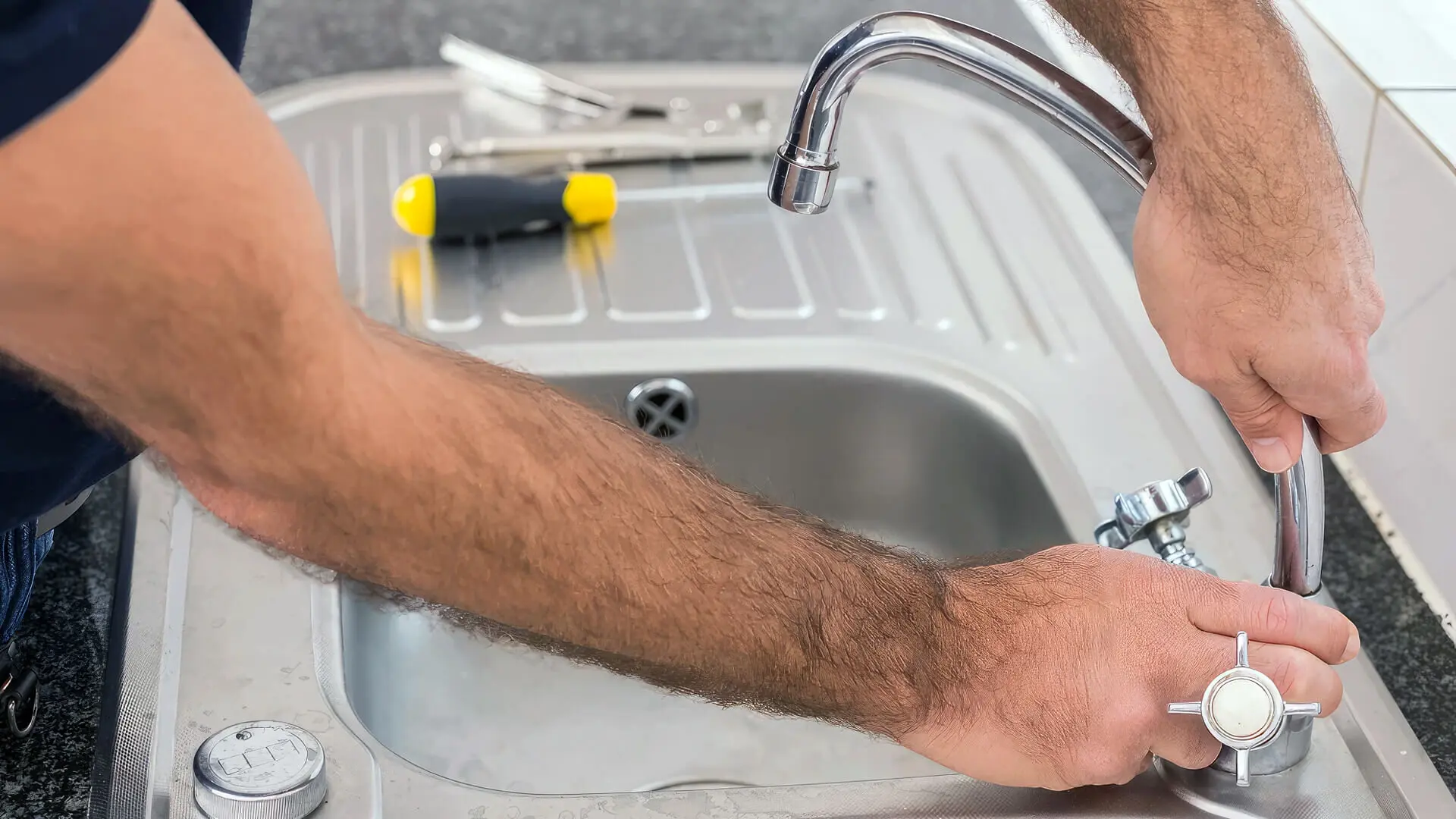 Bottom line: fixing a leaking faucet shouldn't be put off to prevent excess expenditure and large-scale repairs. Luckily, dripping taps are easy to fix– even an amateur DIYer can fix a leaking faucet in less than 10 minutes.
Wondering how? Give this guide a quick read to learn how to fix a leaking kitchen tap without calling for professionals.
How To Fix Leaking Tap In Kitchen: An Easy-To-Follow Guide
Among the most annoying plumbing problems, fixing a leaking bathtub faucet, outdoor faucet, kitchen sink faucet, single-handle faucet, or shower faucet is fairly straightforward. And even though there are many reasons why a tap leaks, resolving it may be easier than you might think. But to get started, you need to make sure you have the right tools at your disposal.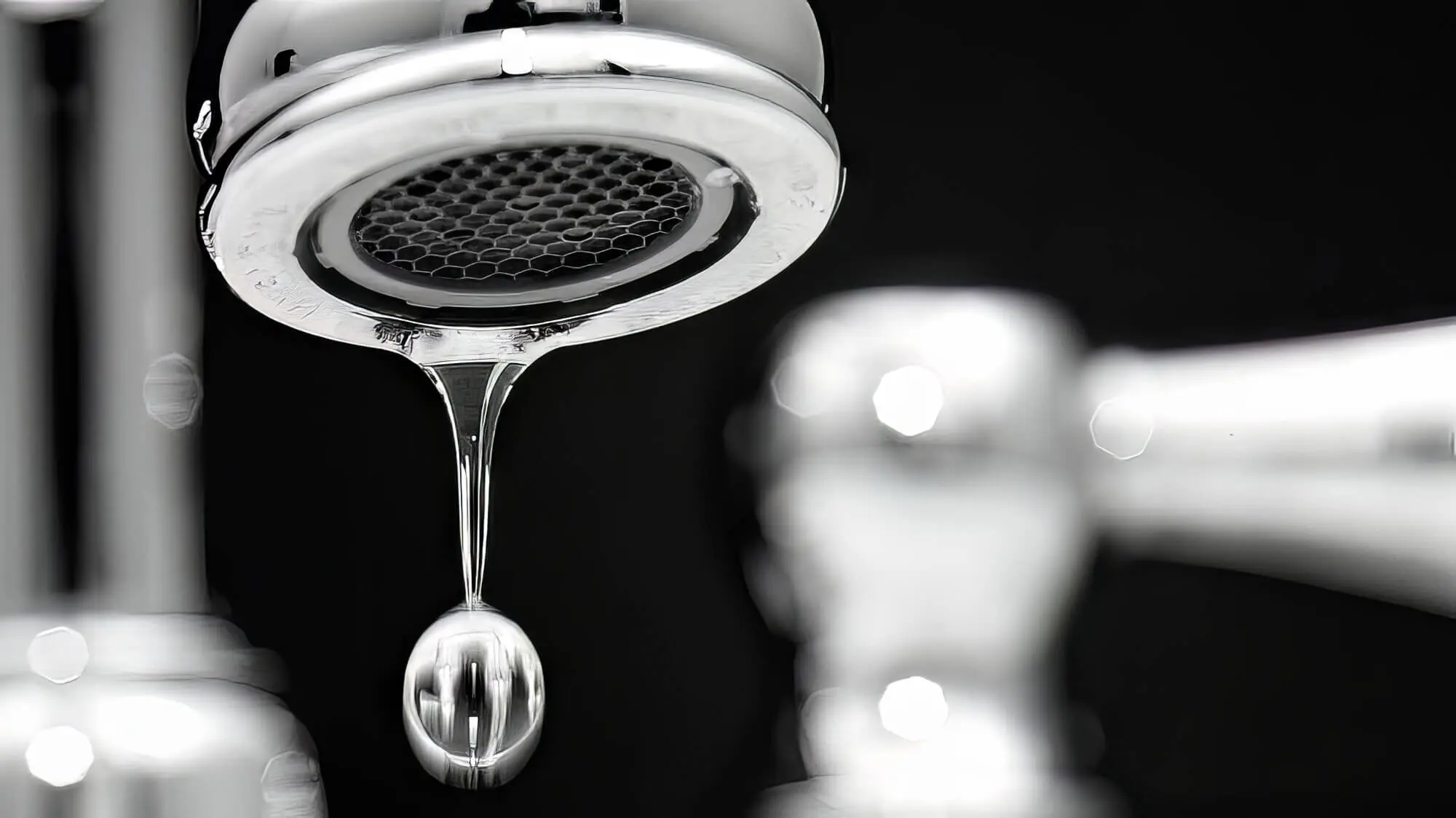 Step 1: Turn Off The Water Supply
One of DIYers' most obvious mistakes is forgetting to turn off the water supply when fixing a leaky faucet.
Most taps feature both cold and hot water supply pipes– in that case, you'll have to turn off the water flow of both pipes. Not just the kitchen tap; you need to follow the same when fixing a leaking outdoor faucet or other taps in your home.
Underneath the sink is a valve, using which you'll have to turn off the water supply.
Step 2: Prep The Sink
Preparing the sink is another crucial step that you mustn't forget when DIY fixing a leaking sink faucet. Or be ready to deal with the mess water leaks will create in your kitchen.
You will have to do two things to prepare your sink: insert a drain stopper in the sink and place a bucket beneath it. Plugging the drain will ensure O-rings and small bolts won't get lost, whereas placing a bucket underneath the sink will capture leaking water.
For your safety, turn off all the electronic equipment around the sink to prevent electric shocks.
Step 3: Unscrew The Tap Button
To access the other parts, you must unscrew the tap button using needle nose pliers or a flathead screwdriver. And after the button comes to the tap handle, which you can remove by lifting gently.
Sometimes, the tap handle may not come off quickly– in that case, using a lubricant will come in handy.
Step 4: Loosen The Tap Bonnet
The tap bonnet, a valve known as the packing nut, regulates the water flow. And for taking off the tap bonnet, you'll need an adjustable C-wrench.
Step 5: Replace The Body Washer And The O-Ring
After taking the packing nut off, you'll see a tap spindle or tap stem around, which is an O-ring. A copper body washer is also present that makes sure the packing nut sits securely.
Usually, one of them is replaced, but since you've removed your tap, we'd suggest replacing both. Then again, you can buy both O-rings; body washers don't cost much.
When replacing the two components, double-check to ensure they are the correct size because the wrong-size components will be useless in stopping the tap leak. As soon as you replace the tap washer and O-ring, inspect the other components of the leaking tap to check for internal damages.
If you spot anything unusual, capture a picture and share it with a local plumber.
Step 6: Reassemble The Tap And Test It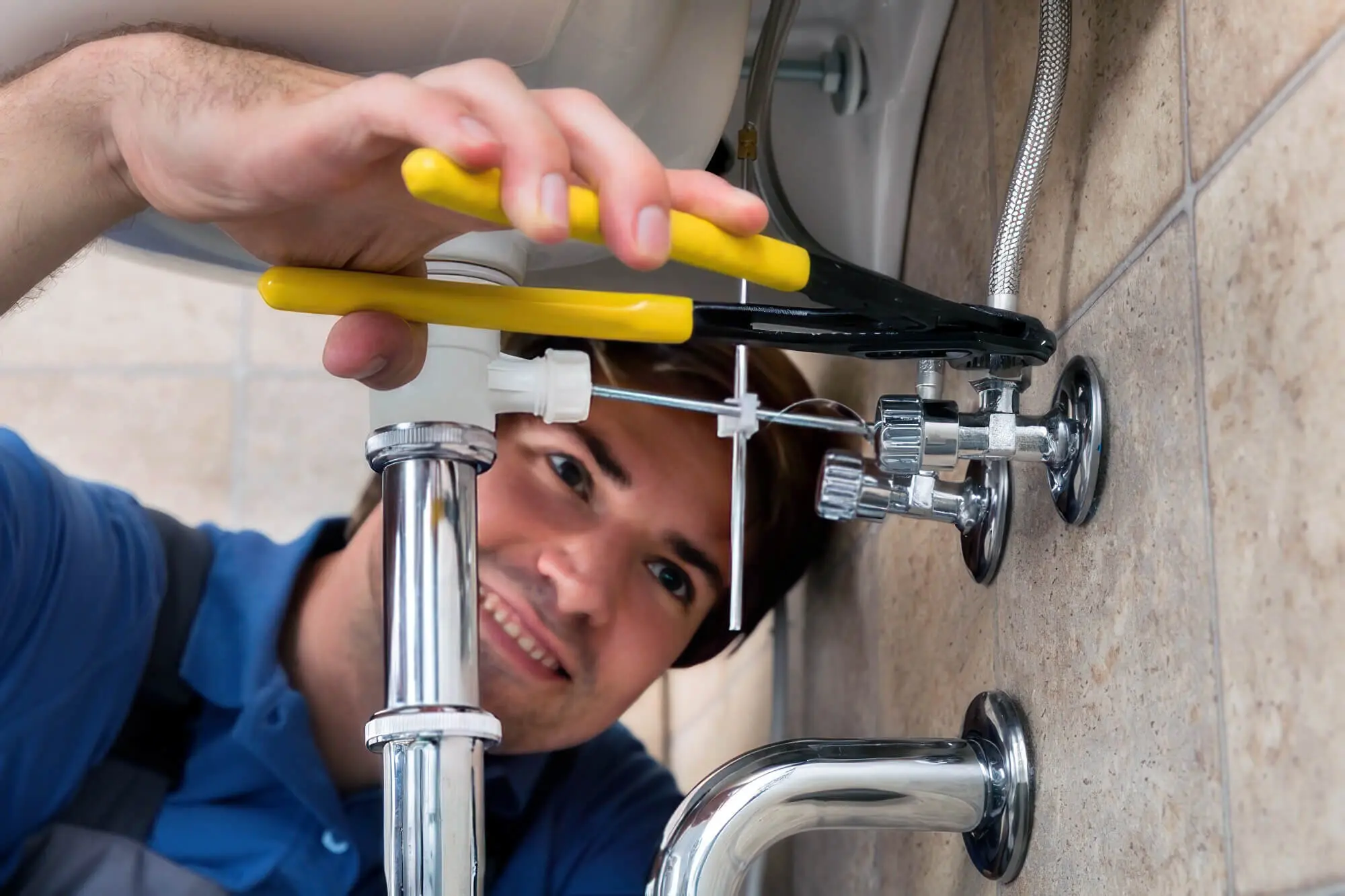 To reassemble the tap, you must install all the parts in reverse order.
Fasten the screws but make sure you do not overtighten them. Also, do not exert too much pressure on the tap, or you'll damage the faucet or the basin.
Switch on the water main and slowly turn on the tap for a few minutes to check for a water leak. Then turn it off and inspect if there are any water leaks because if there's no sign of water underneath your basin, your tap is repaired.
Conversely, you'll have to call a plumber if the tap doesn't stop leaking despite all efforts.
How To Fix A Leaky Dripping Tap: A Mixer Tap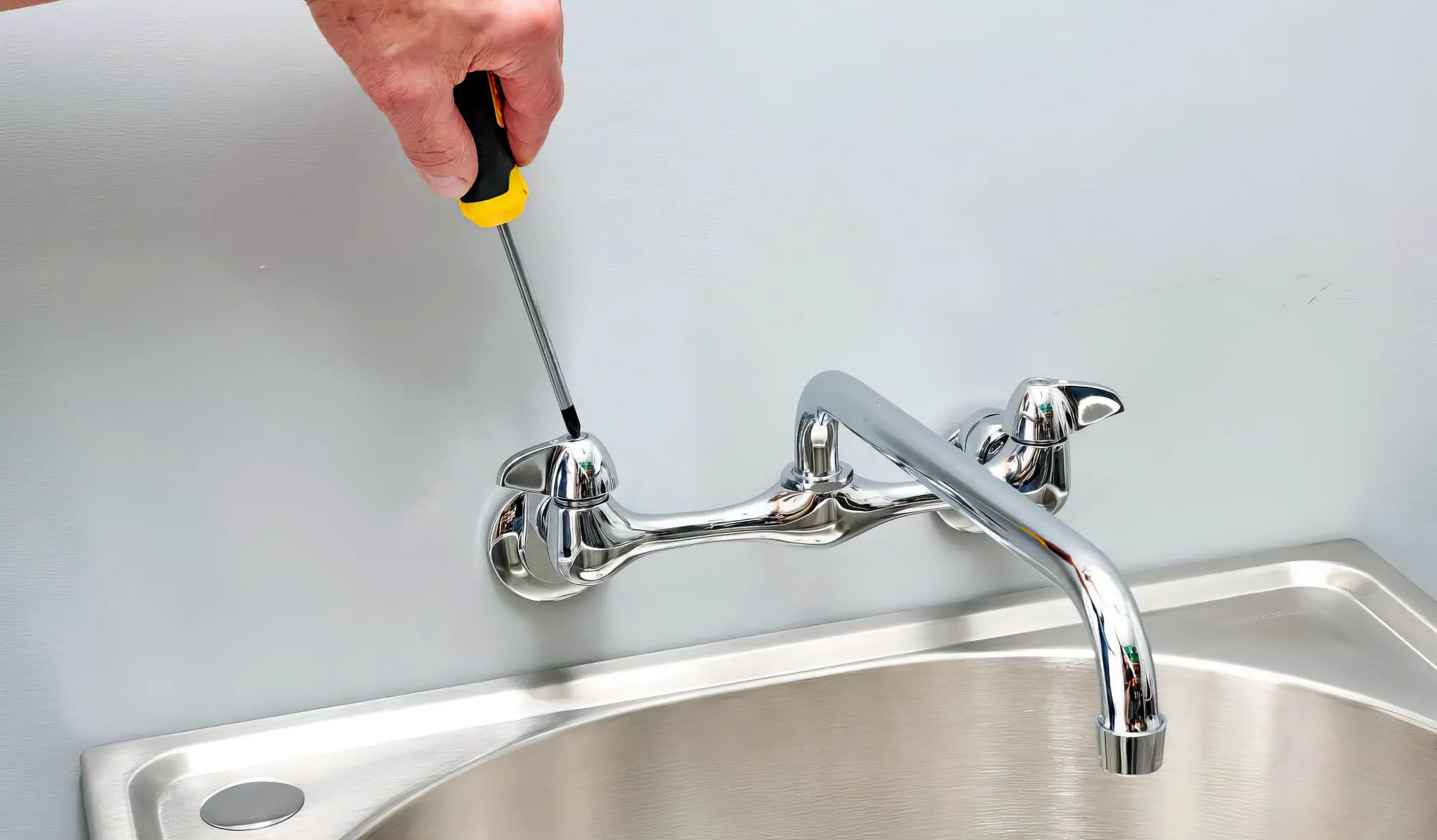 In most cases, leaking bathtub faucets or shower faucets, specifically mixer taps, can be easily fixed.
You'll have to follow the same steps mentioned above — however, you will also have to replace the cartridge. If the cartridge in your tap needs to be replaced, buy a replacement cartridge and follow the instruction manual.
FAQs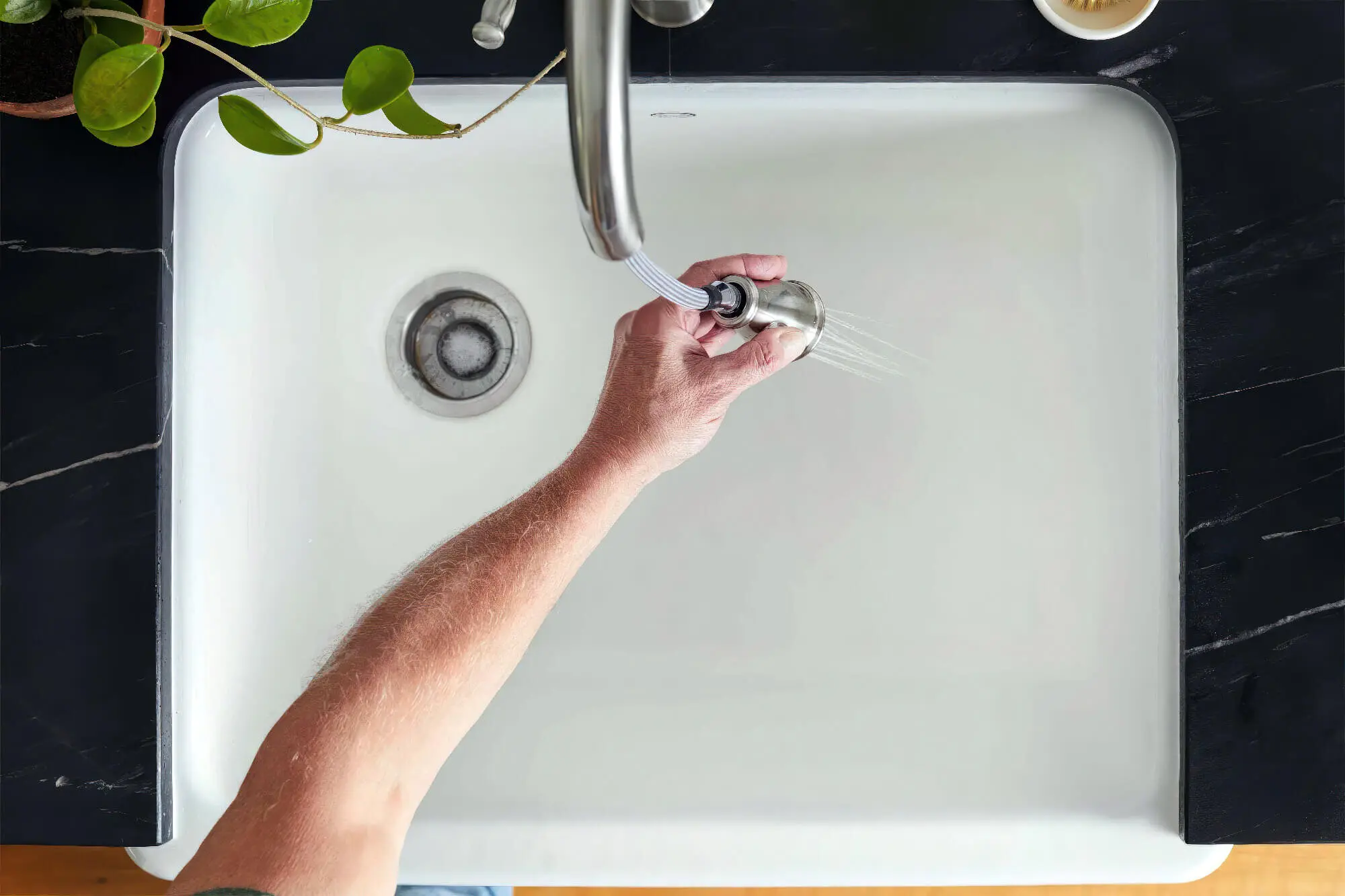 Q1. What causes a leaking tap?
A leaking tap occurs due to a variety of reasons, like:
Excess water pressure
Damaged cartridge
Deteriorated jumper valve set
Worn out O-rings
Damaged washers
Q2. How do I know if my tap is leaking?
If there's a leak in your kitchen, you'll notice a few warning signs that indicate the same. They are as follows:
Dripping or hissing sound even when the tap is turned off
Unpleasant smell in the kitchen
Puddles of water beneath the sink
Growth of mould and mildew near the source of the leak
Q3. Can I fix a leaking tap myself?
The short answer is yes, you can fix a leaking tap yourself because it's no rocket science. With the right tools and knowledge, fixing a leaking single-handle faucet or a double-handle model will be easy.
Q4. What tools do I need to fix a leaking tap?
If you're wondering what tools you need, here's a list of supplies you require for a leaky tap repair.
Adjustable C-wrench
Flathead screwdriver
Replacement body washer and O-ring
Bucket
Tap lubricant
Jumper valve
Multi-grips
Or you can buy a tap repair kit from a local hardware store and start with the DIY task of fixing the leaking faucet.
Q5. How long does it take to fix a leaking tap?
In case of minor replacements, your water tap leak repair project will be completed in less than 30 minutes. However, it can take up to 8 to 9 hours if the damage is severe.
Say Goodbye To The Drip With These DIY Steps!
To stop a dripping tap from damaging the foundations of your property isn't a challenging task.
You can fix the dripping kitchen tap with minimal effort. Mostly, you'll have to replace the jumper valve, body washer or the O-ring– however, you may have to install a new faucet in case the damage is severe.
Before you start your leaky tap fix projects, buy a tap repair kit. Or if you have all the tools ready, simply buy body washers, O-rings and a new cartridge available online.
A word of caution: carrying out unlicensed plumbing work is illegal in some states. So, we suggest checking with the state's plumbing regulations before starting the project.
When DIY fixes don't work, Big Blue Plumbing Glass House Mountains can quickly and effectively fix your leaking faucet and other plumbing problems. All you need to do is contact our friendly plumbing team, and we will take care of the rest!