A kitchen renovation is a big undertaking, and it requires careful planning. Before starting a project, it's essential to look at the bigger picture before gathering information, getting ideas online, and browsing home decor samples.
If you're thinking about overhauling your kitchen, don't worry — our kitchen renovation guide has covered you. Here's everything you need to know before you start thinking about revamping your current kitchen.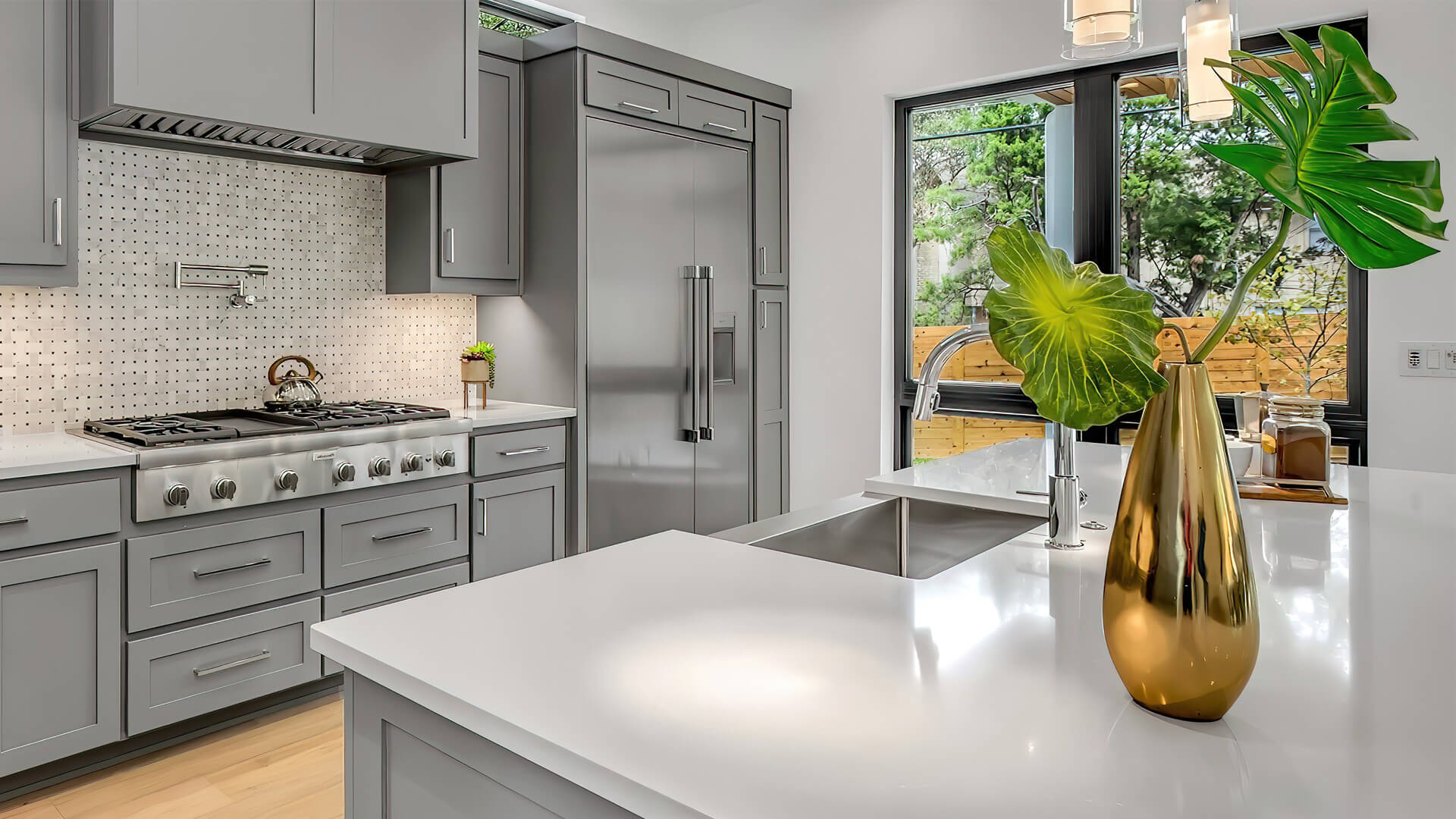 1. Do You Need To Renovate Your Kitchen?
Could changing the cupboard doors suffice rather than removing everything and starting over from scratch?
It's hard to think of anything quite as inspiring as the idea of having a brand new kitchen to kick start your day. For those with a tight budget, partial renovations may be a better option. It may only be necessary to replace the bench space, flooring, windows, walls, or cabinets if all that needs to be done is to replace them.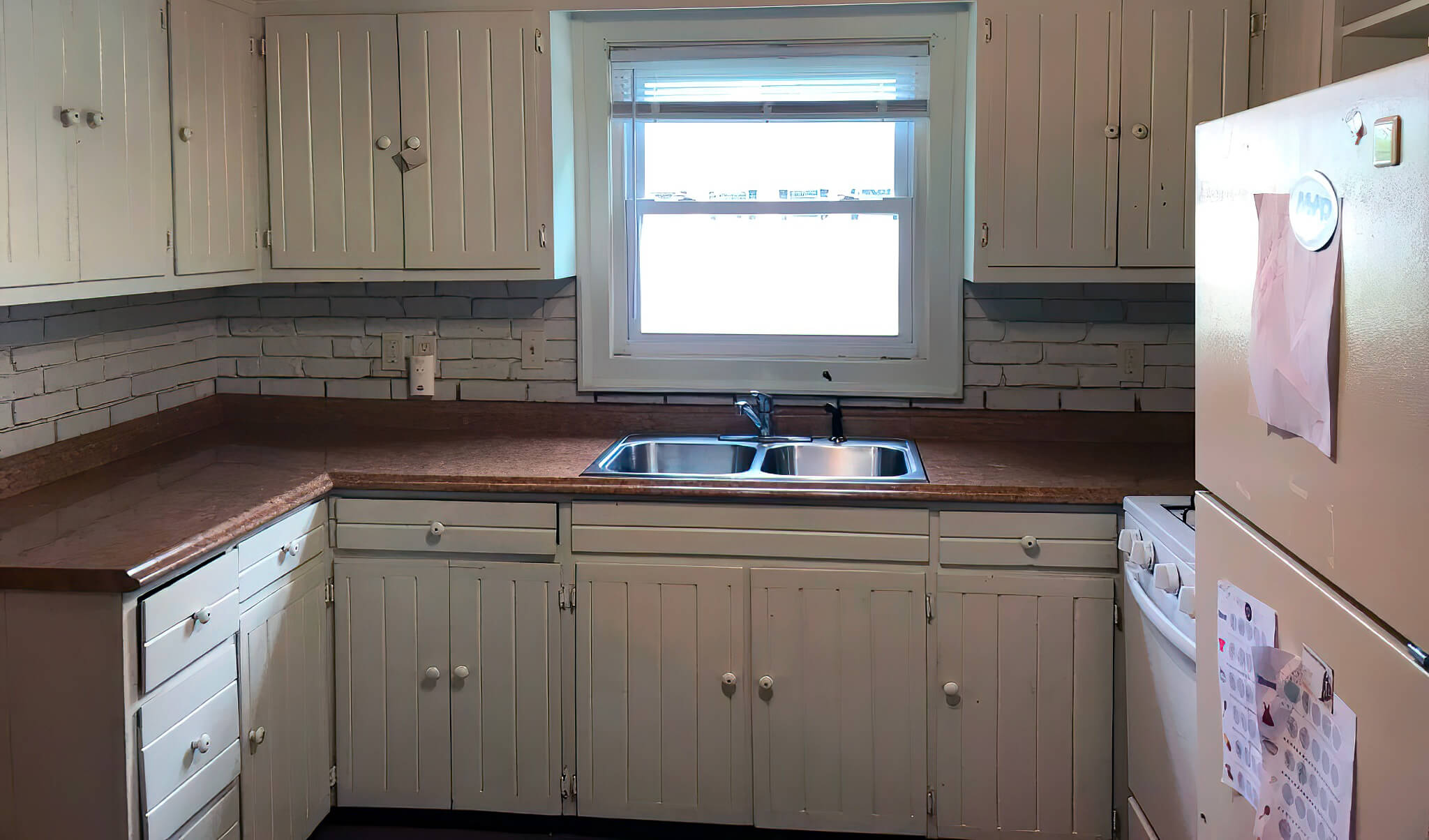 Depending on the condition of your joinery, it may only require a lick of paint to make the difference. Don't think you have to spend much money on it.
2. Choose Easy Kitchen Cleaning
If you are serious about making your life as easy as possible, make your plans to clean your kitchen as easy as possible. The wooden benches surrounding sinks may look stylish, but how durable will they be if they are around for an extended period?
In terms of staining, what are the chances of that happening? Ensure that you get concrete benches with a protective coating to minimise the appearance of oil stains on them.
When choosing a sink, choose a flush-set or under mount type, as these types prevent dirt from reaching the rim and accumulating.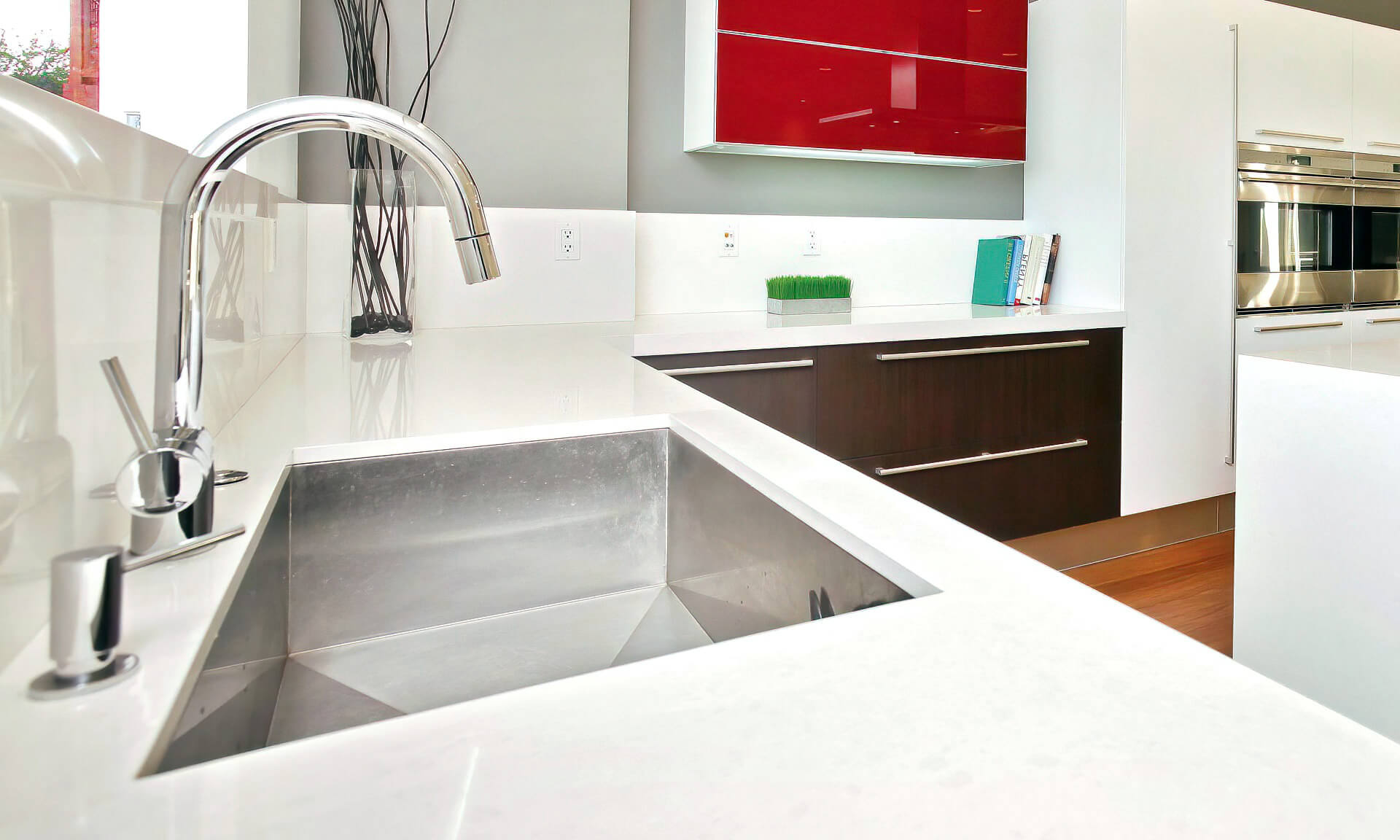 It is important to remember that gloss finishes can leave sticky handprints on your cabinetry, so make sure you plan your layout accordingly if this is the style you choose.
3. Space is Everything
Make sure there is enough space in the kitchen for people to move around freely. It would be best to consider how everyone will move around after the kitchen reno when possible. To create your ideal kitchen, you may need to knock down a few walls or extend into another area. Generally, it is recommended to keep the width of paths through the kitchen at least 900 mm as a general rule when designing a kitchen layout.
Within the cooking zone, there should be a minimum of a 1050 mm wide path that should be maintained at all times. For people who are grazing on the roadside, people cooking, and those who are preparing food to have easy access to your fridge, it would be a good idea to place it in an area where it is easily accessible to those driving by and setting up for food prep.
It would be best if you had to step over half of your new kitchen when you open your dishwasher as it will obstruct half the room.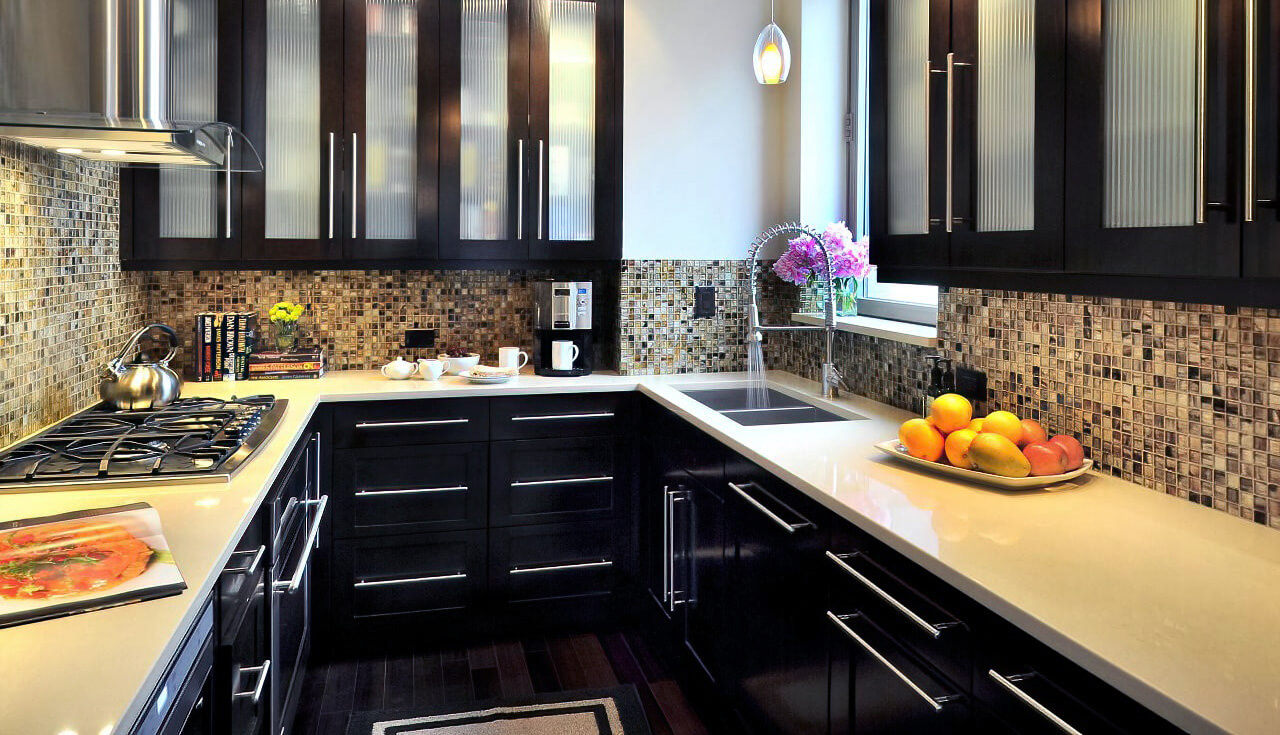 Be sure to consider how doors open and close in your layout. If overhead cupboards poking you in the eye, this is not something you would like to happen!
4. Plumbing and Electrical Consideration
You must first take care of your kitchen plumbing to install new cabinets, countertops, appliances, and fixtures in your kitchen layout. There will likely be a few plumbing modifications and enhancements that you'll need to make before completing the rest of your kitchen renovation, so you need to talk to your plumber about them for expert advice and tips.
Preparation for a kitchen renovation requires knowing the plumbing issues that will need to be addressed, which should be considered. Where should the plumbing lines be located? How about the electrical points? You must ensure that the electrical and plumbing connections are in place before you lay a new floor and begin work on your kitchen layouts. It would help if you did this while renovating your kitchen, as it can be costlier to plan a plumbing renovation. It will also ensure your renovation is completed quickly without long delays.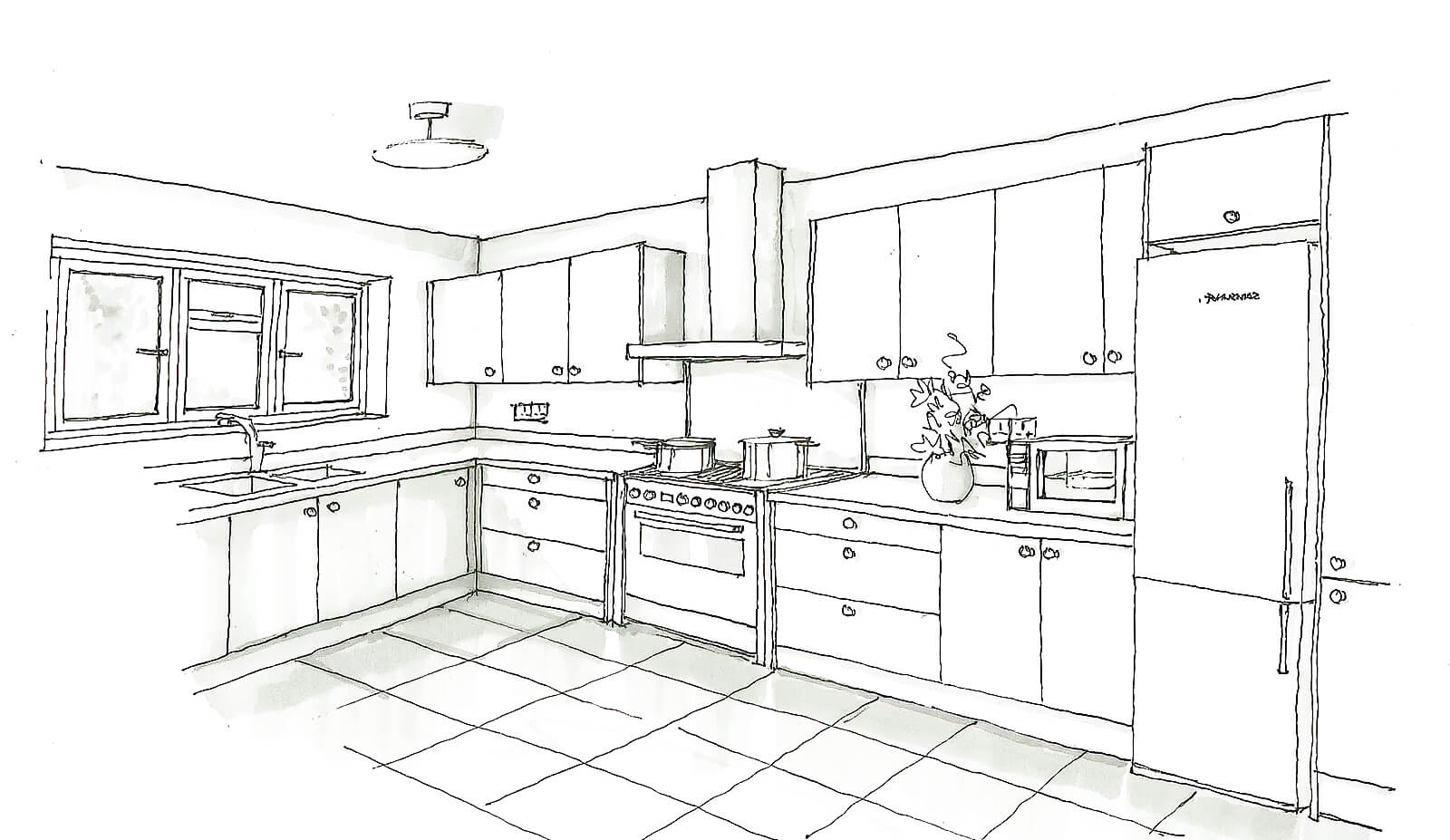 5. Appliance Locations & Powerpoint Placements
The placement of electricity points should be done appropriately. It is important to consider where to place your appliances and what appliances you need to use regularly before you begin your kitchen renovation.
The washer and dryer you plan to place in the new kitchen should comply with local codes and should be able to operate alongside the stove and microwavable within the kitchen.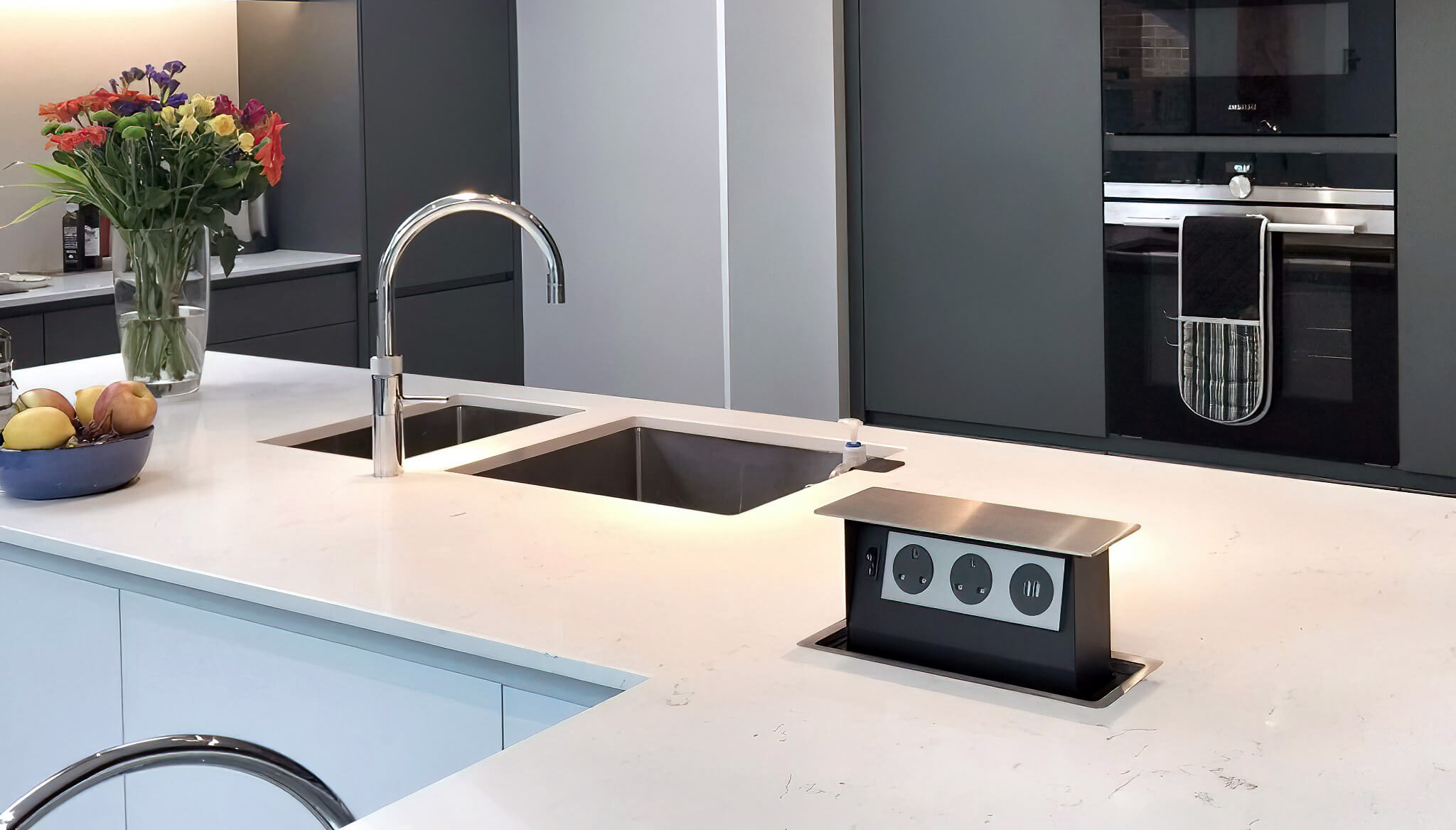 Also, ensure that you have a power outlet on the island bench — this is another essential kitchen design component.
6. Think About Your Kids
The space at home should be designed so that young children can interact with it in a fun and appropriate manner and keep everyone in the family safe. In addition to being mindful that they grow, you should also be aware of them!
You can do many things around the kitchen to make your family kitchen more kid-friendly, for example, tucking your cooktops away from high-traffic areas. However, no kitchen can be 100% childproof (vigilance is essential).
In addition, you need to ensure that your microwave is at a height that is appropriate for you. For example, it should not be more than 375 mm from the countertop to avoid scalding. This is because they are too low, enabling little hands to reach in and grab them quickly.
7. Do You Need a Butler's Pantry?
It's hard to imagine Butler's pantry as anything less than fantastic, but it is recommended to anyone who entertains often. You do need to consider whether you need one if you don't have one already — they can be costly additions (along with a refrigerator, sink, and so on).
It's a good idea to make this area multifunctional if money cost is an issue — this would be an excellent location for kids to use computers.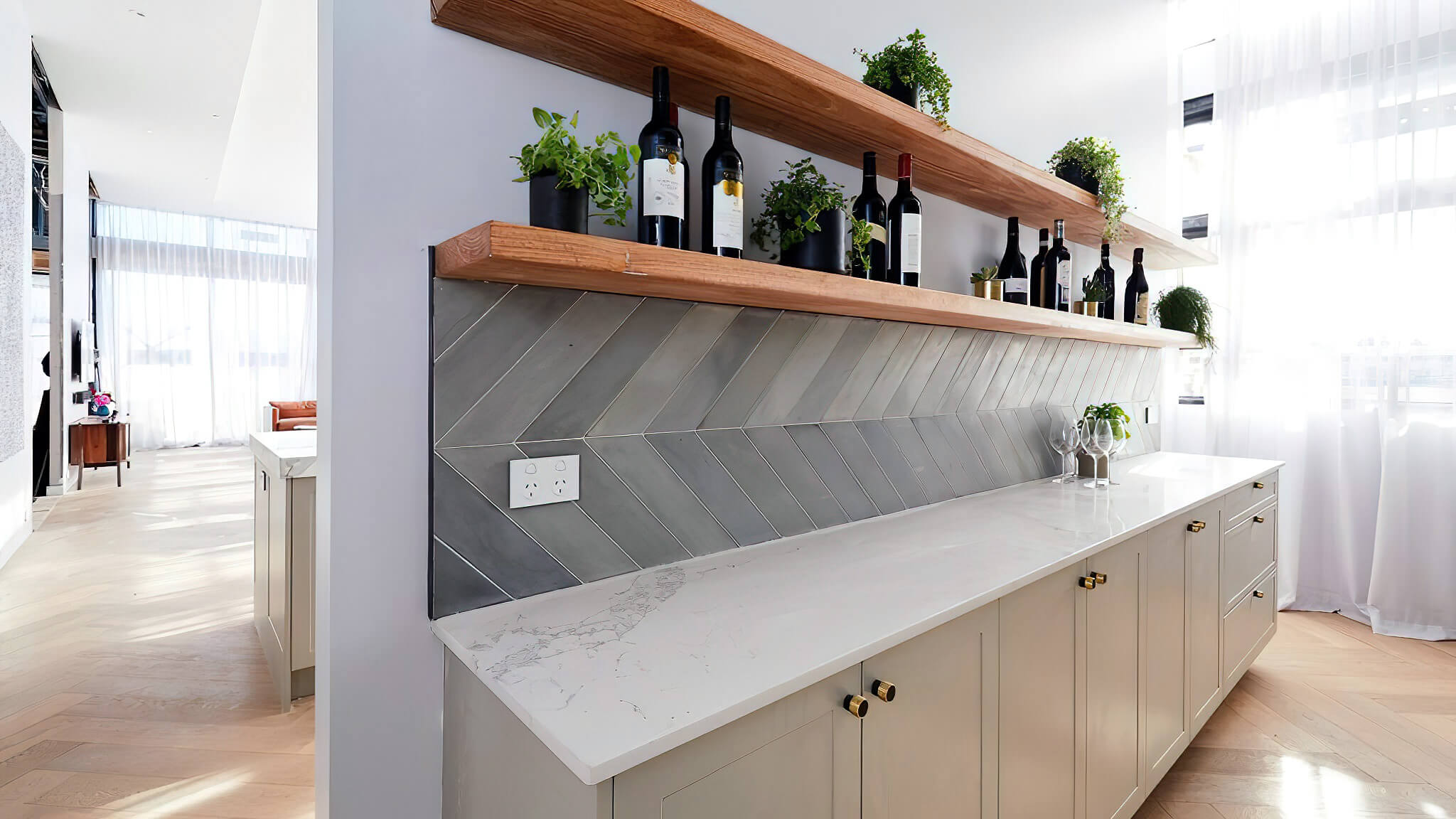 You can use it as a storage room for crafting supplies, but it is also an excellent location for organising the rest of your home.
8. Keep Your Kitchen Functional!
Keeping your kitchen as functional and user-friendly as possible is one of the most important aspects of having a house in which you live, but there are no words to describe that adequately.
You should consider practical considerations when you plan your kitchen layout, such as the space needed for microwaves and ovens to be set down. It would be best to allow yourself 375 mm of counter space on either side of a cooktop and refrigerator, including the distance between them. The key to a functional kitchen is to do their homework if money cost is an issue.
Preparing your meals near the sink and bins seems the best option since you will have easy access to them.
9. Should You Replace Your Appliances?
Your kitchen might only need to be updated by replacing your old appliances if your budget is a problem, in which case you may be able to update it. You must conduct extensive research into what you need before beginning any renovation work in your home to ensure that the cabinet makers can adapt their work to the items and sizes you have.
Your kitchen cabinetry will define where your appliances can be positioned, and you need to know that there is enough room and your appliances before you begin.
It is more cost-effective to purchase your new big-ticket items all at once, and it is more cost-effective if you purchase your new big-ticket items from the same brand to maintain consistency between the two.
10. Kitchen Corners are Important
Having corner cupboards is not very attractive — it's like having a dumping ground for stuff you won't ever use in your kitchen.
Why would anyone want to dig around in such an awkward space? If you must include a corner cabinet, choose a unit with inbuilt gadgets to help you reach your items. Pots and pans can be easily picked up from the cabinets when you have swing-out mechanisms, making it easier to store pots and pans that you need quickly.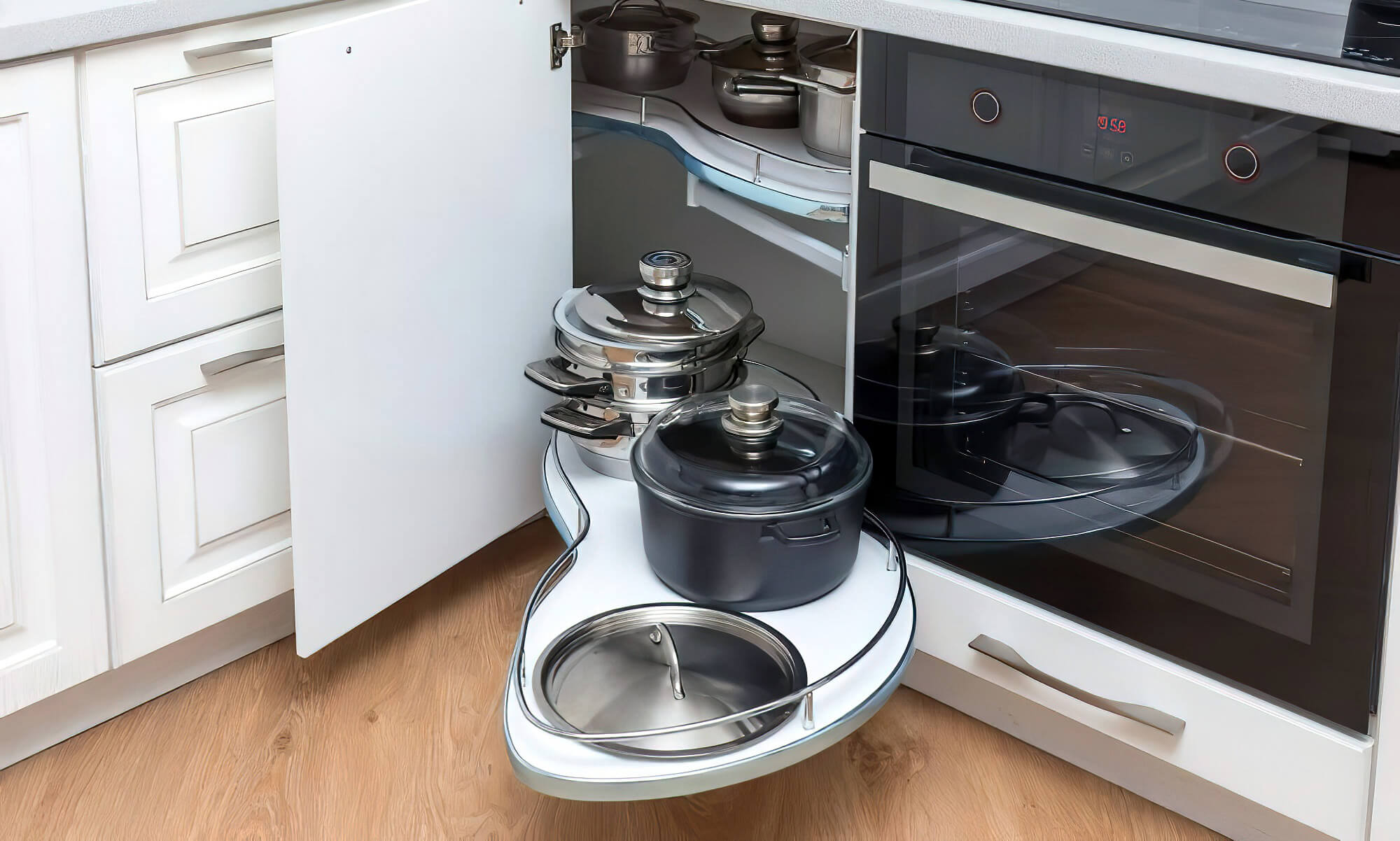 In our opinion, corner cupboards should not bite each other while being opened simultaneously — one of our pet peeves is this!
11. Focal Points to Define the Kitchen
A kitchen design process can seem overwhelming if you have never done it before. Before you start decorating the room, choose the focal point that you want the room to have before you begin renovating.
Can you tell me if you plan on using it to make a bench for your island?
What would you like it to look if you were to design a splashback and flooring?
Does it have to make a statement, or do you want it to be subtle?
If you could choose one kind of light, what would it be?
If you have a specific idea, you can plan your new kitchen cabinetry and bench space based on that.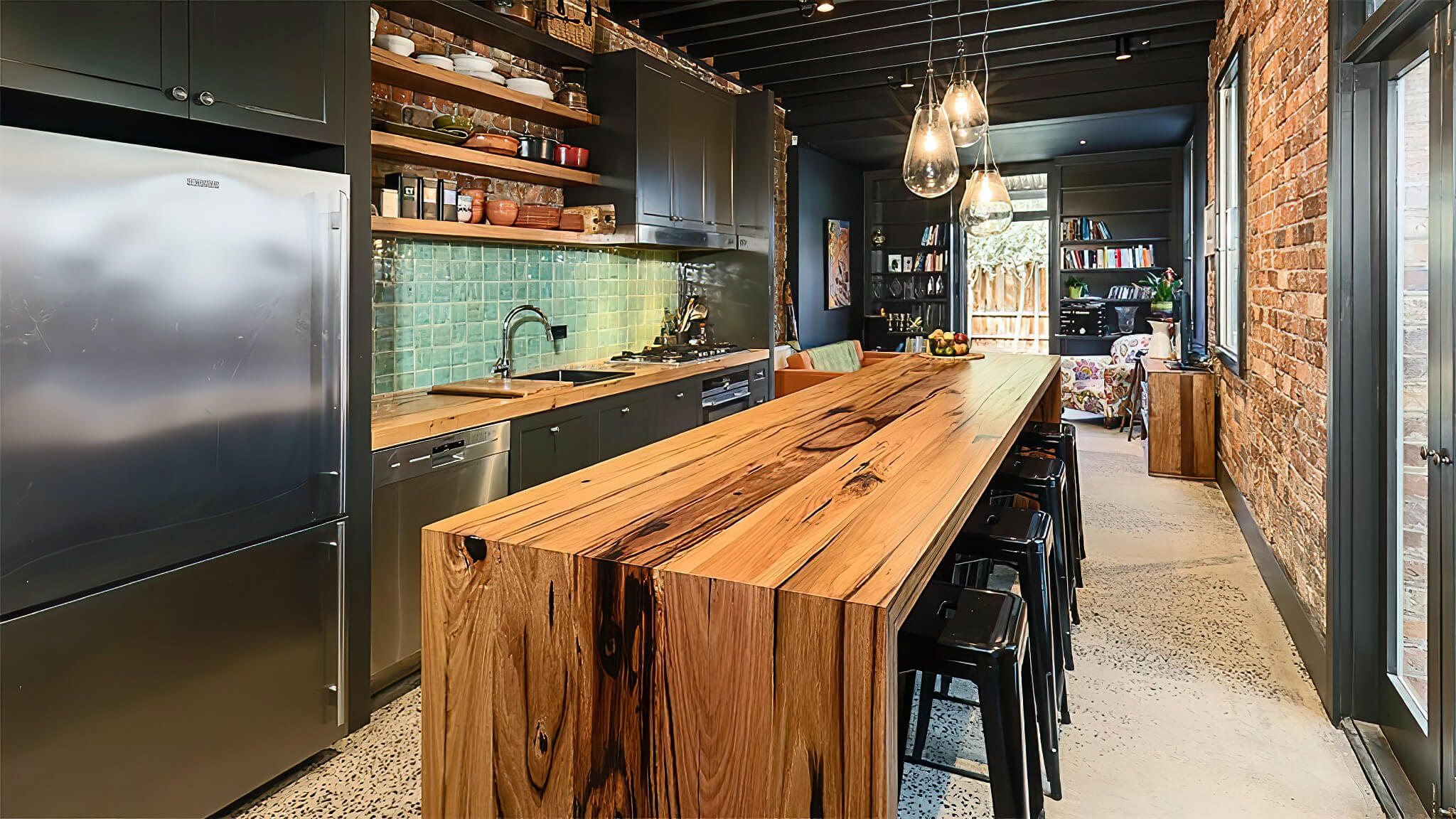 You can also consider a bold colour scheme to define the style of your kitchen.
12. Arrange Your Kitchen Accordingly
Most of your time will be spent in front of your stove and cooktop when cooking risotto, especially if you are making it yourself. Keep frequently used utensils, sauces and condiments readily available on the stovetop so you can easily reach them when needed.
Considering how you intend to store your knives is another excellent place to start when planning a kitchen to organise them.
Do you think it would be possible to put a block here?
Would it be possible to attach them using a magnetic strip mounted on the splashback to make it more convenient?
A good arrangement can give you much more bench space; consulting with professionals ensures you have enough storage space, and the style matches your home's decor.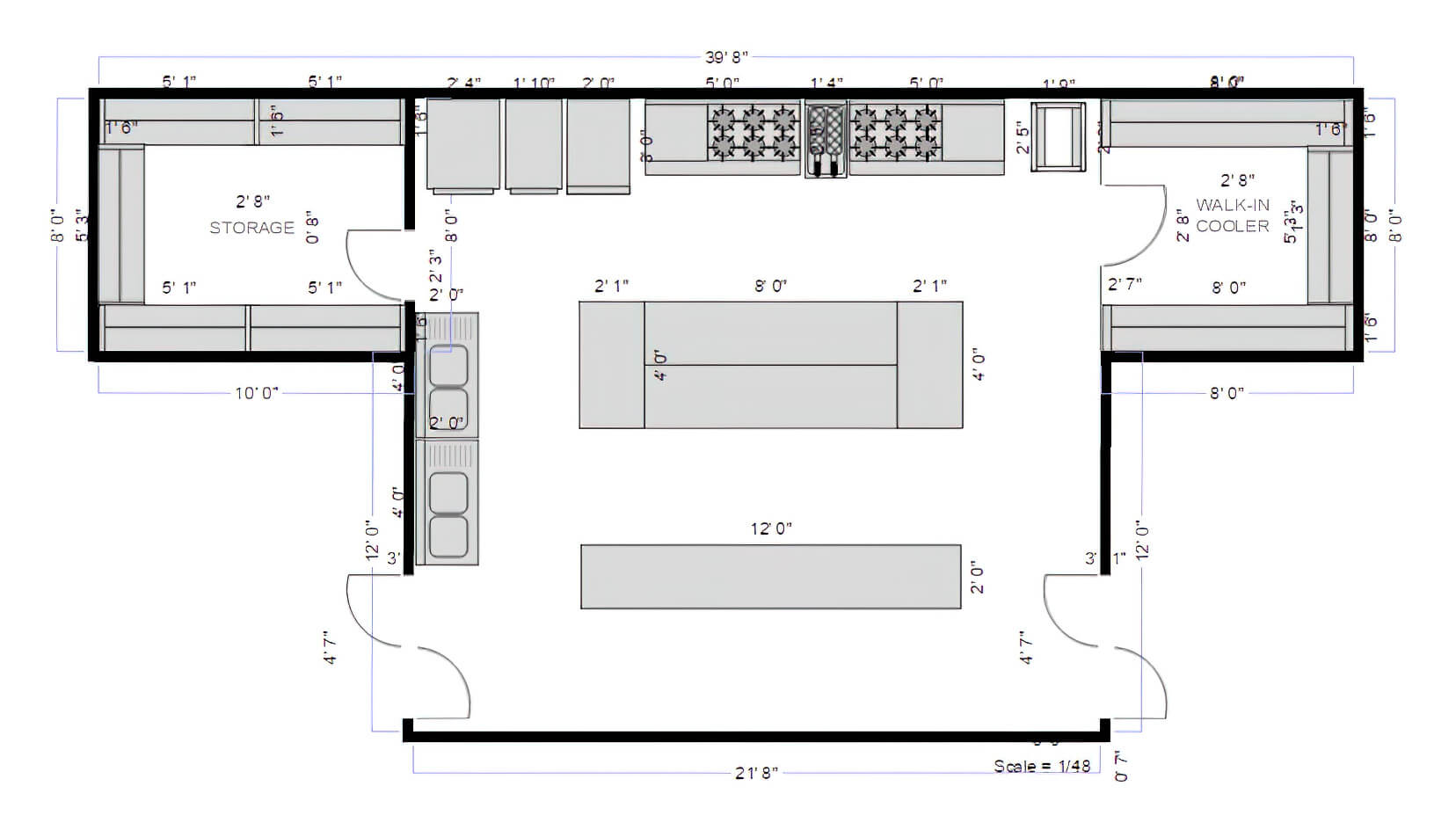 13. Get Your Kitchen Bins in Order
Which is the best place to keep your bins? What are the best things to do with your bins?
Although it may seem simple, this is a fundamental question to ask.
Is it possible that if you have a stand-alone bin in the room, you may be able to integrate the stand-alone bin into the cabinetry if it is already there?
If this is the case, what do you plan on doing with it?
It would be ideal for placing recycling and food preparation areas beneath the bins. It would be convenient to have a slide-out bin system to remove your refuse easily.
14. Make Use of an Island Bench
It would be impossible for you to go to a restaurant without seeing chefs assembling your food at the front of the kitchen.
A space like this, such as island benches, is a perfect addition to a home if you have one. If you already have one, you might want to consider adding one. The presence of these items will create a focal point for the area and attracts people to them.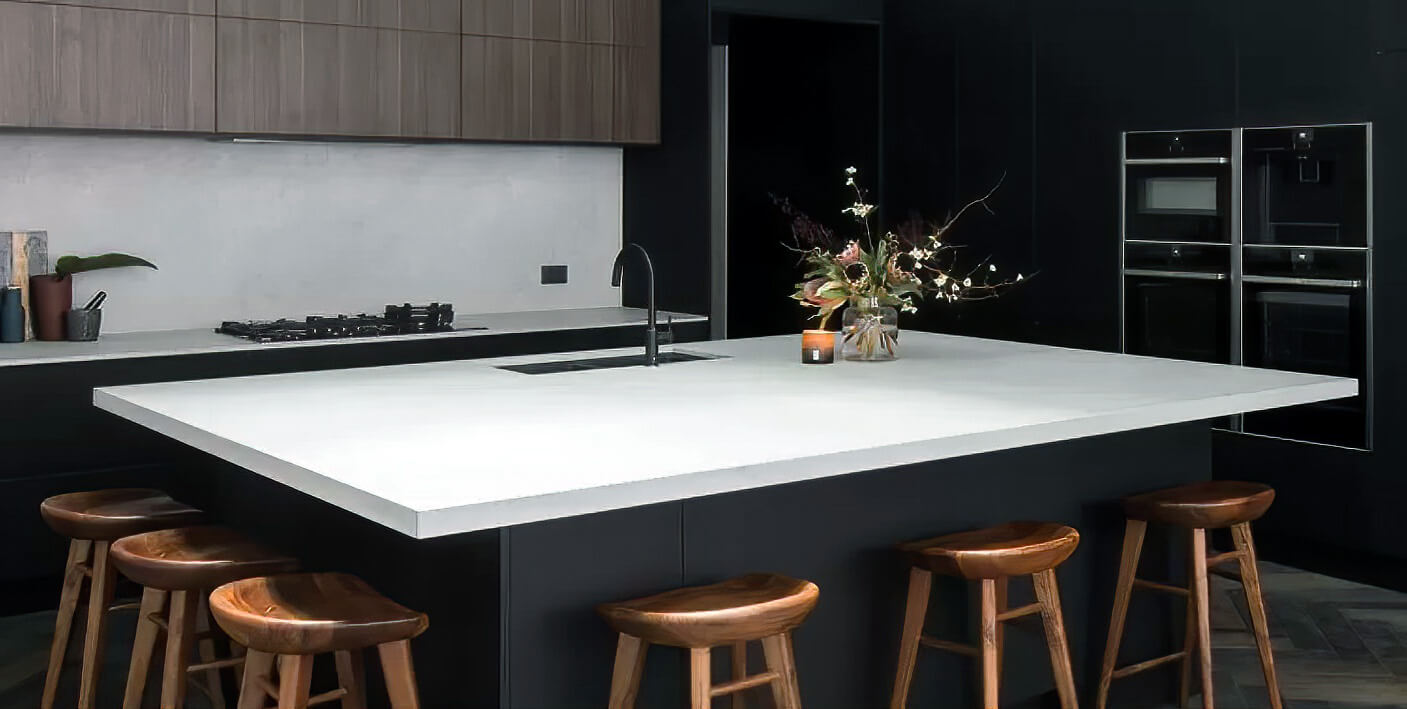 The seated areas on your island, such as a raised section where guests can sit and eat, should be separated from the cooktop and meal prep areas. Such a separate raised area would be advantageous.
15. Relocate Your Kitchen to a Centre Point
Especially if you are designing the kitchen of your family home, you should be sure to make the kitchen the centre point of the entire house.
It is very beneficial for kitchen layouts to have pin-up boards, chalkboards, and whiteboards — an ideal setup would be for them to be mounted above a surface on which they can also be written.
A pad and pen are excellent ways to make notes and shopping lists. In addition, if you are a little more high-tech-savvy, you may be able to find a place in your home where you could mount an Alexa or some other smart home device.
16. Consider Your Budget Before You Start
If you are planning your kitchen renovations, ensure you have a realistic idea of the cost.
The best thing to do is to set a conservative budget in case the project takes longer than expected or costs more than you expected to have some extra funds in case the project runs over budget. It is a good rule of thumb to add between 10 and 20 per cent to the renovation budget as a buffer for unexpected expenses.
Having a large cushion of financial reserves will help you in the event of financial difficulties. Having money problems midway through a project, or worse yet, ending up with a half-finished kitchen at the end of the process, is not a good idea.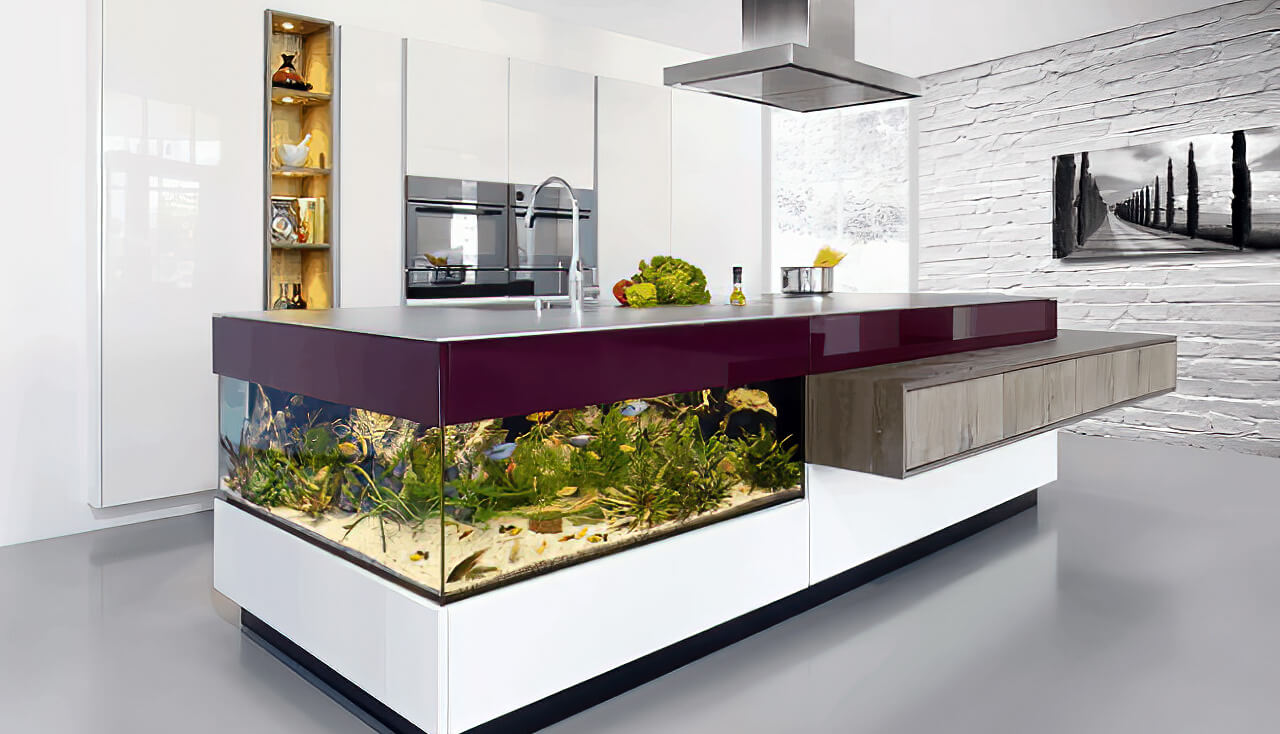 It's strongly advised to use only the best quality materials, but to renovate a kitchen, you must consider your budget. Quality materials add up quickly; soft close, two-pack paint, furniture, flooring, lighting, windows, walls, and stone bench tops can add up quickly.
Be sure to factor in labour and materials costs, tax, and shipping and delivery charges. Likewise, think carefully about whether you want to take a certain step along the way, like a DIY kitchen. Some simple jobs can even be done by someone else, and you can save big money by doing your own kitchen yourself.
Enjoy your Kitchen Renovation Journey
Taking advantage of the extra time at home requires you to plan your kitchen renovations properly if you want to make the most of it. For your renovation to be successful, you must plan in advance. Don't forget to consult with your contractor and/or designer about all your hopes and requirements for your kitchen renovation. They will offer you tips and ensure that you and your family will have ease of movement and convenience in your space.
By planning in advance, you can stick to a budget, develop an attractive and functional design plan, and hire a tradesperson willing to start the demolition process immediately.